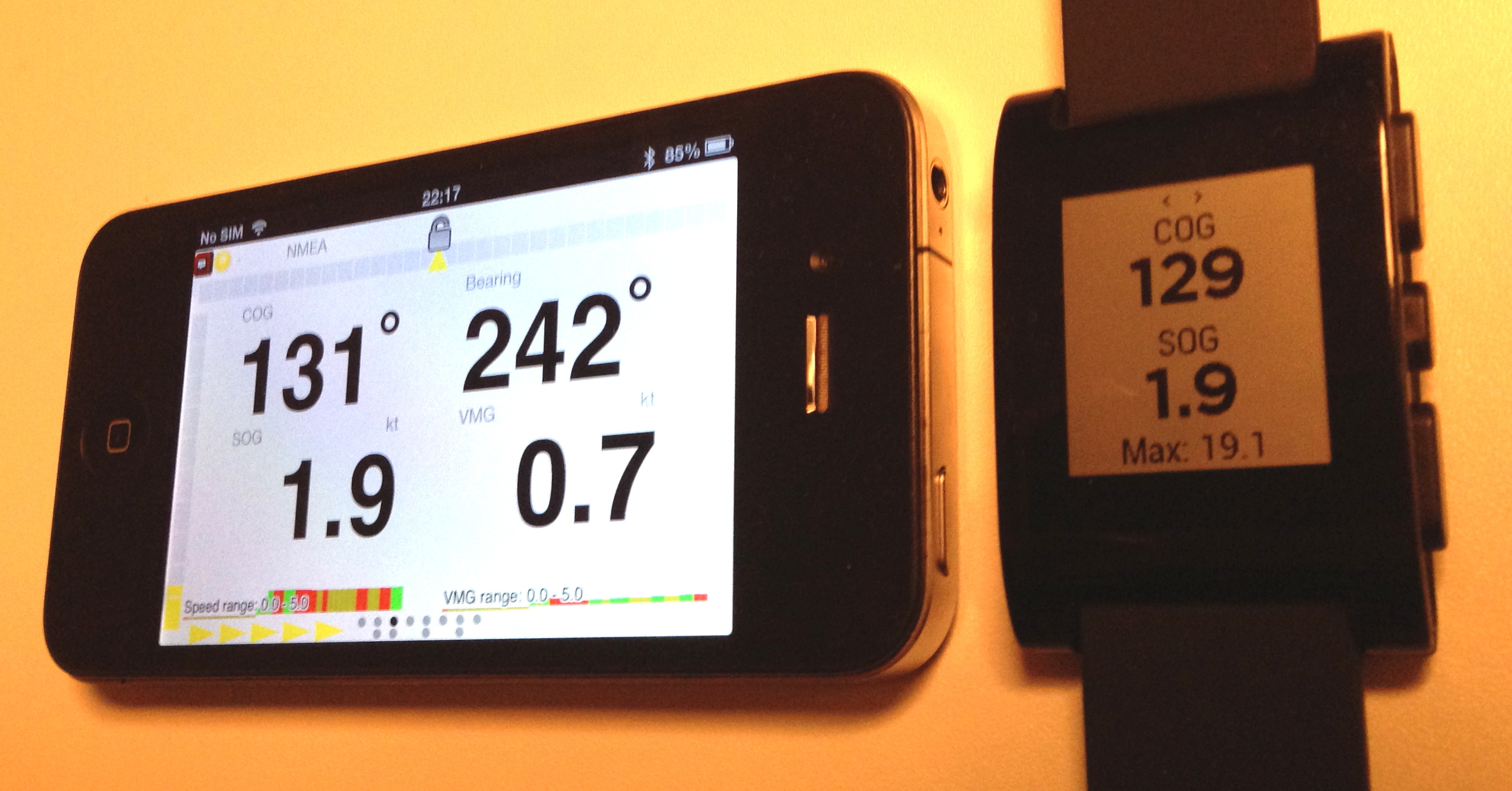 iRegatta now supports the Pebble Smartwatch.
Starting from iRegatta version 3.20.0, you can get iRegatta data onto your Pebble, and you can control the start view from the Pebble.
Race View will display COG and SOG from the iRegatta race view, and also the lift indicator. At the bottom you also got your trip max speed.
Start View will display the countdown and the distance to line. You can start, pause, sync and reset the countdown using the Pebble buttons.
Start line View will let you ping the start line ends using the Pebble buttons.