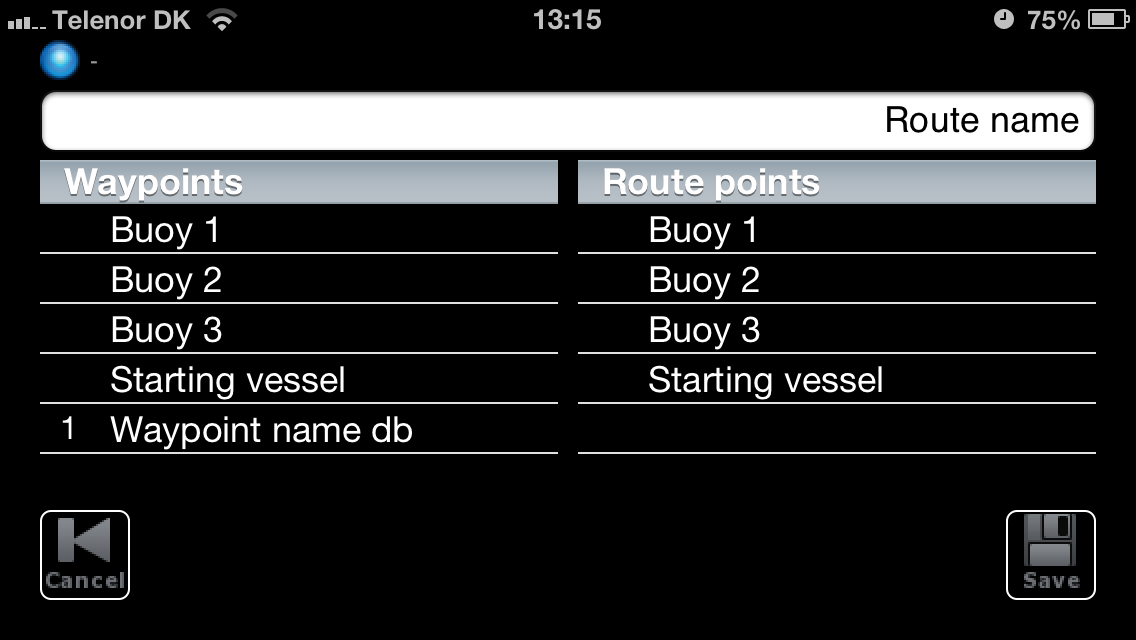 In the upcoming version 3.06.0 of iRegatta, it's been made easier to prepare a race course with waypoints and update it while you go around the course.
When creating a route, you now have 4 new waypoints you can put in your route: Buoy 1, Buoy 2, Buoy 3 and Starting vessel.
So before the race, you prepare a route with the course you are going to race (ex. Buoy 1, Buoy 2, Buoy 3, Buoy 1, Buoy 3, Starting vessel - This would be a "triangle-sausage" type of cause.