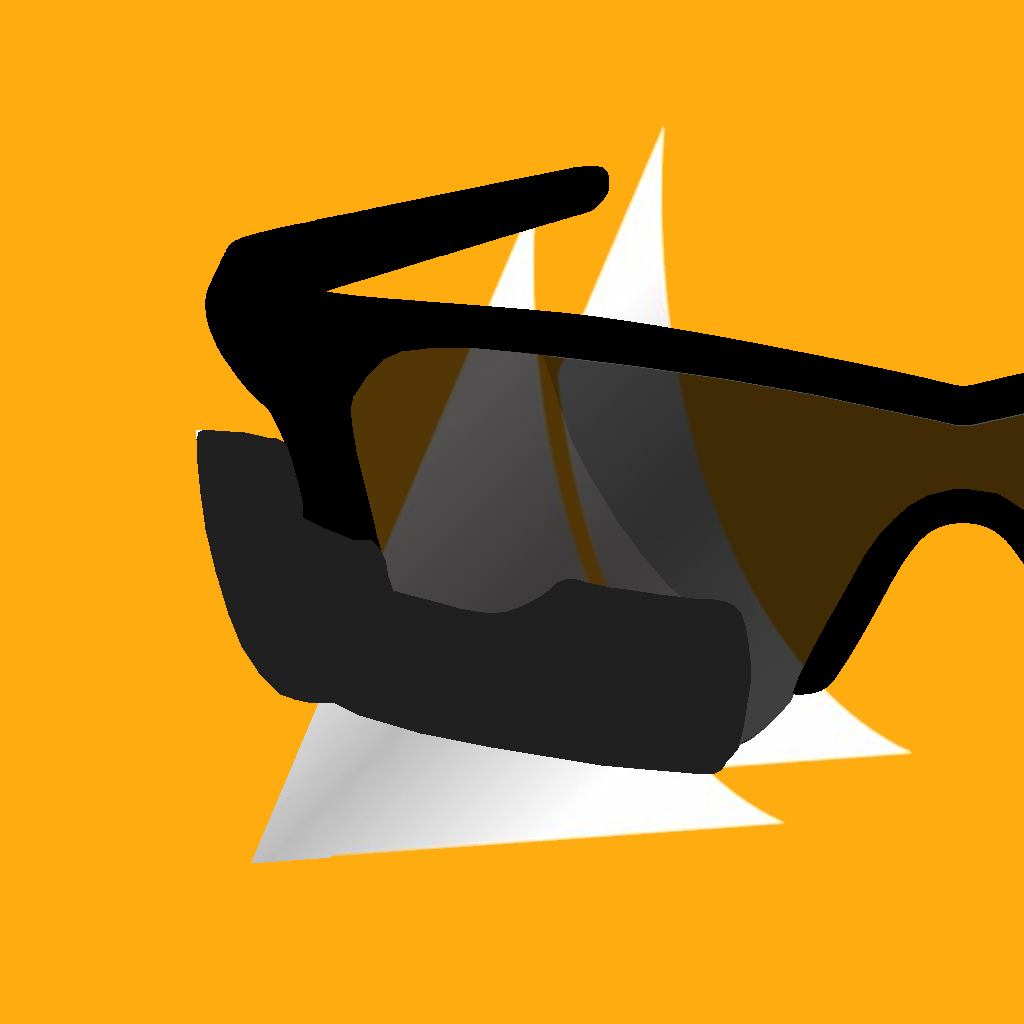 IMPORTANT:
ReconOS 4.3 (or higher) and iRegatta version 4.20.3 (or higher) for iPad or iPhone is required.
It does NOT work with iRegatta for Android!

eyeRegatta is a Recon JET version of iRegatta.
The Recon JET's are excelent for viewing live data, but data entry is not an easy task with the D-Pad interface. To solve this, eyeRegatta will be able to connect to a smartphone or tablet with iRegatta and sync settings, waypoints, routes and polars using bluetooth.
After the sync with iRegatta, eyeRegatta can run as standalone, using the internal GPS, or it can connect to a NMEA0183 data feed via WiFi.
Sync
To be able to use eyeRegatta for more than a trial period, you need to buy the "eyeRegatta" In-App purchase in iRegatta on your iPhone or iPad. (Requires iRegatta with the "Basic" In-App purchase or iRegatta Pro).
In iRegatta, swipe to the left most view and tap the "Recon" button.
A new view will appear, where you can chose which data you want to sync with eyeRegatta. Then tap the "Sync" button.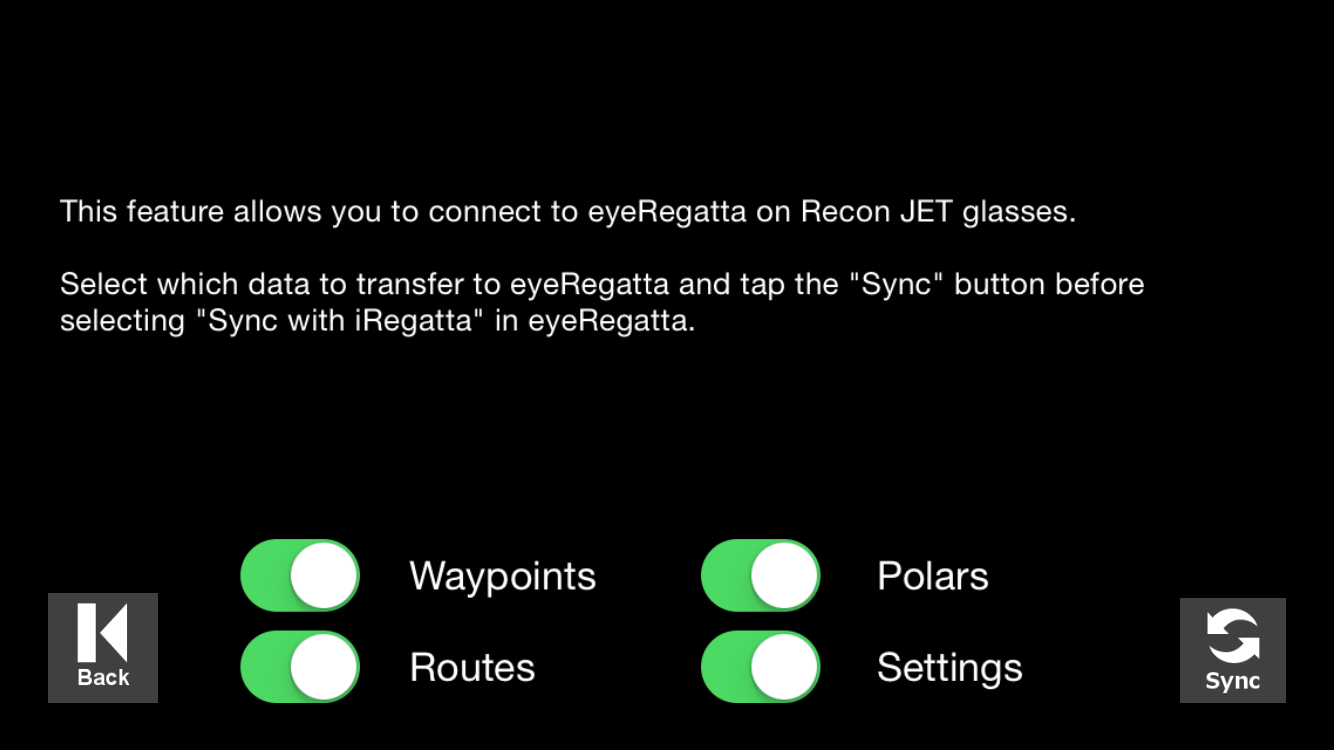 Now iRegatta is waiting for eyeRegatta to connect.

Important:
Make sure to set "Sensor Type" to "Bluetooth LE" in the Recon JET Settings->Sensors.
Start eyeRegatta on your Recon JET, and chose the "Sync with iRegatta" option. This will transfer data and settings from iRegatta to eyeRegatta, including the license to run eyeRegatta for more than just a trial period.